Background Investigation Services
Background and Reference Checks to Increase Quality of Recruitment Process.
Background Investigations are vital to ensure that you are hiring a person who is the right fit for your company, decreasing liability and retention costs, and providing a safe workplace environment for your team members.
However, you must always ensure that your company complies with background screening laws; otherwise, you could face a legal liability exposure that could cost you $10,000 or actual damages, whichever is greater.
What if you chose not to hire a candidate based on adverse Background or Reference Check results?
An Adverse Action Notice must be provided to the candidate within 5-7 business days, which should include a summary of their right to dispute the information in the investigation findings.  
What gets searched in every Background Check?
It depends on the position every candidate is applying for. This is a job-specific activity. For example, an applicant for a driver's position may need a Driving History check, whereas another applying for a management position might require a Credit Report. 
What can I expect from California Labor Solutions?
Take off the load of such a crucial aspect of the hiring process and partner with California Labor Solutions to conduct your applicants' Background and Reference Checks. With CLS, you will have a la carte Reference and Background Checks that include:
Social Security Number trace.
Nationwide Criminal Data Base.
National Sex Offender Registry.
Terrorist Watch List.
Country Criminal Records.
7-year County Criminal Records (with up to 3 counties).
Driving History.
E-Verify.
Federal Criminal Records.
Federal Civil Records.
Credit Report.
Education Verification.
Drug Screening (in and out-of-network).
Reference checks.
And so much more.
Note 1: Please note that passthrough fees may sometimes apply.
Note 2: California Labor Solutions LLC partners with Bay Area Background Checks to provide our clients with the best background check service in California.
Let's Find Solutions for Your Background Investigation Services
Get a free 30-minute Background Investigation Service consultation
Benefits of Working with California Labor Solutions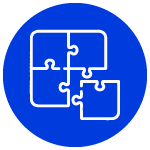 Personalized
You will have a dedicated HR Advisor. We will get to know your business and its specific needs. We will build with you the strategies to help you overcome your most significant HR challenges.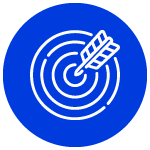 Proficient
Our clients deserve the highest quality and expertise. We believe in blending ongoing education with experience. This allows us to deliver an advanced level of knowledge and skill to serve your business's HR needs.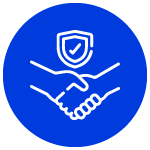 Partnership
By taking a partnership approach to our work, your success becomes our primary goal. We treat your business as if it were our own and offer scalable solutions that can grow with your evolving needs.
Latest articles and news on our Blog
Let's Find Solutions for Your HR Challenges
CONTACT US and let's talk about the benefits California Labor Solutions will give to your company from day one.
Phone Number
 Main #: (800)-949-2049                                                                           Direct #: (916)-595-8080
Headquarters
California Labor Solutions, LLC 30262 Crown Valley Pkwy, Ste. B470, Laguna Niguel, CA 92677