The HR experts you need to grow along with your staff.
Get to Know California Labor Solutions
We were founded in 2007 as a specialized HR consulting firm. We transcend beyond traditional HR offerings and take a full-service approach, solving our client's biggest challenges by identifying risks, gathering facts, and designing HR solutions.
Whether it is a compliance strategy session or a workplace investigation, we support you and give you peace of mind every step of the way. We are a passionate team and take great pride in our reputation.
Our relationship with you as a client is a top priority for us. We look forward to showing you how we can blend seamlessly into your team. Whether you're proactively looking for HR support or dealing with an HR crisis, our team will guide you through the process.
To provide premium and affordable HR and investigation services.

Integrity
We maintain the highest standard of ethical behavior and do the right thing for our clients and team members.

Commitment
We strive to provide value to our clients, understand their needs and expectations, and honor them.

Accountability
We are responsible for delivering customized solutions to our clients, and being reliable and effective partners.

Respect
We are always mindful of respecting our clients, ourselves, and the interests of those who trust us.

Excellence
We focus on going the extra mile to provide top-quality services and advisory exceeding expectations.
We Have The Best Team to Achieve More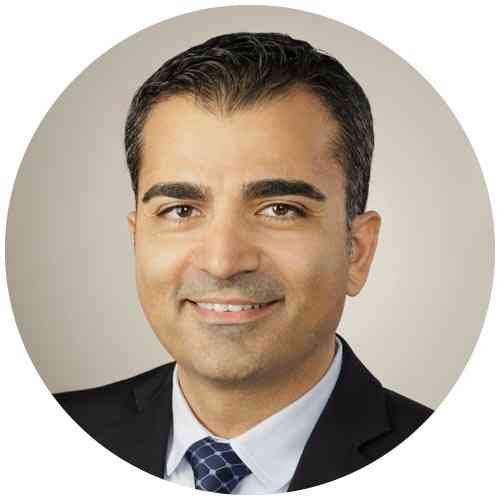 Moving forward with the leadership of Shawn Larry, our Founder and CEO
Powered by a passion for helping his clients thrive, Shawn takes a solutions-driven approach to Human Resources. He has spent about two decades delivering strategic HR leadership and effective HR solutions. As CEO, he will partner with you to provide trusted guidance for the most crucial business decisions.
To address a broad range of business challenges, Shawn believes in the importance of combining experience and education. This is essential in order to apply the best judgment to current challenges and to anticipate future risks.
Shawn holds a J.D. from UOP-McGeorge Law School and a B.A from UC, Santa Barbara. He is a California-licensed private investigator and has a variety of HR certifications and credentials, including mediation, SPHR, and IPMA-SCP.
Shawn's broad expertise and client-centered values support his most fundamental goal to exceed expectations by offering strategic HR services. He inspires and earns the trust of CEOs and managers who depend on his leadership.
Certificates and Expertise
Served California public and/or private sector employers in the roles of EEO Officer, HR Director, and Chief Labor Negotiator.
Extensive experience as an HR consultant and HR director in the public and private sectors – including a diverse array of public sector organizations such as Community College Districts, Cities, and State/Federal Governmental Agencies.
Long-established history providing HR leadership to organizations ranging from micro to large – with employee numbers ranging from 20 to 5,000+.
Credentialed "California Licensed Private Investigator" (PI#26311).
Conducted hundreds of workplace investigations involving employee misconduct and EEO complaint investigations.
Handled hundreds of employee grievances and litigated numerous full evidentiary administrative hearings regarding disciplinary appeals, discrimination/retaliation complaints, and collective bargaining agreement (contract) disputes.
Certified Mediator for complex workplace disputes.
Let's Find Solutions for Your HR Challenges
Get a Free 30-Minute HR Consultation
Let's Find Solutions for Your HR Challenges
CONTACT US and let's talk about the benefits California Labor Solutions will give to your company from day one.
Phone Number
 Main #: (800)-949-2049                                                                           Direct #: (916)-595-8080
Headquarters
California Labor Solutions, LLC 30262 Crown Valley Pkwy, Ste. B470, Laguna Niguel, CA 92677