Recruitment Process Support
Efficient, effective, and reliable service to support your HR Team throughout the recruitment process. 
To ensure successful operations, managers must count on having the best talent within their organizations. However, when there is no internal capacity, it is time to reach out to external companies to support your HR Team with recruitment efforts.  
What is the importance of the recruitment process?
Recruiting and hiring the best talent is more than filling vacancies. Although companies should care about the people that join their team, they should also be attentive to the process itself, which must be efficient, equitable, and effective.  
On the one hand, recruiting should lead to having the best fit for any position, which is the final result.  However, if the process is not performed correctly from the start, it can risk legal liability exposure for the employer as well as having a recruitment process that is not serving the needs of the hiring managers and the operation as a whole. This usually leads to higher costs, lower profits, reduced employee retention, customer satisfaction, and damaged brand reputation.
Why choose California Labor Solutions as my

partner with recruitment

in California

? 
At California Labor Solutions, we want to achieve the companies' goals when it comes to recruitment processes by matching the organization's and candidates' needs in the current labor market through an organized and fair process. We have broad expertise in providing recruitment services to private and public organizations throughout California. No matter what your industry is, CLS is here to support you at any step of the way. 
Our

recruitment

process

in a

nutshell

: 
Once an organization identifies the need to attract candidates for a specific position, CLS helps you develop or enhance a clear job description to reflect the amazing opportunities that your company provides. Besides recruitment, this vital document is also used for employee disability accommodation and employee discipline and promotion. 
CLS posts your vacant positions on multiple job boards, ensuring that they look attractive and will reach the attention of potential candidates who are interested and qualified for the position. 
When screening and reviewing candidates' applications, CLS can use your company's Application Tracking Systems (ATS), allowing a smoother process f and ensuring that the minimum qualifications are met before the applicant advances in the process.  
According to your internal capacity, CLS may participate in proctoring your interviews, which includes applying protocols to ensure that the employer has evidence that it conducted a professional, pleasant, and fair process that complied with non-discrimination legal requirements.
5. Coordinate interviews:
Once the most qualified (based only on application screening) candidates are selected, CLS manages email and phone communication with them to coordinate comprehensive interviews with the Hiring Managers.  
After the interview process, CLS ensures that the information candidates provided on their application is accurate through our reference check service, delivering prompt and concise reports to our clients. 
Our clients can decide if they need CLS to assist with only a part of the recruitment process or the entire process.
Let's Find Solutions for the Recruitment Process 
Get a Free 30-Minute Recruitment Process Consultation
Benefits of Working with California Labor Solutions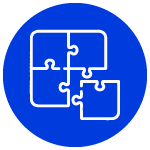 Personalized
You will have a dedicated HR Advisor. We will get to know your business and its specific needs. We will build with you the strategies to help you overcome your most significant HR challenges.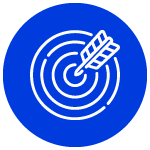 Proficient
Our clients deserve the highest quality and expertise. We believe in blending ongoing education with experience. This allows us to deliver an advanced level of knowledge and skill to serve your business's HR needs.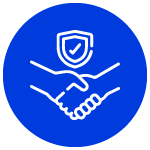 Partnership
By taking a partnership approach to our work, your success becomes our primary goal. We treat your business as if it were our own and offer scalable solutions that can grow with your evolving needs.
Latest articles and news on our Blog
Let's Find Solutions for Your HR Challenges
CONTACT US and let's talk about the benefits California Labor Solutions will give to your company from day one.
Phone Number
 Main #: (800)-949-2049                                                                           Direct #: (916)-595-8080
Headquarters
California Labor Solutions, LLC 30262 Crown Valley Pkwy, Ste. B470, Laguna Niguel, CA 92677